Winter Salad Wednesday - Portobello Mushroom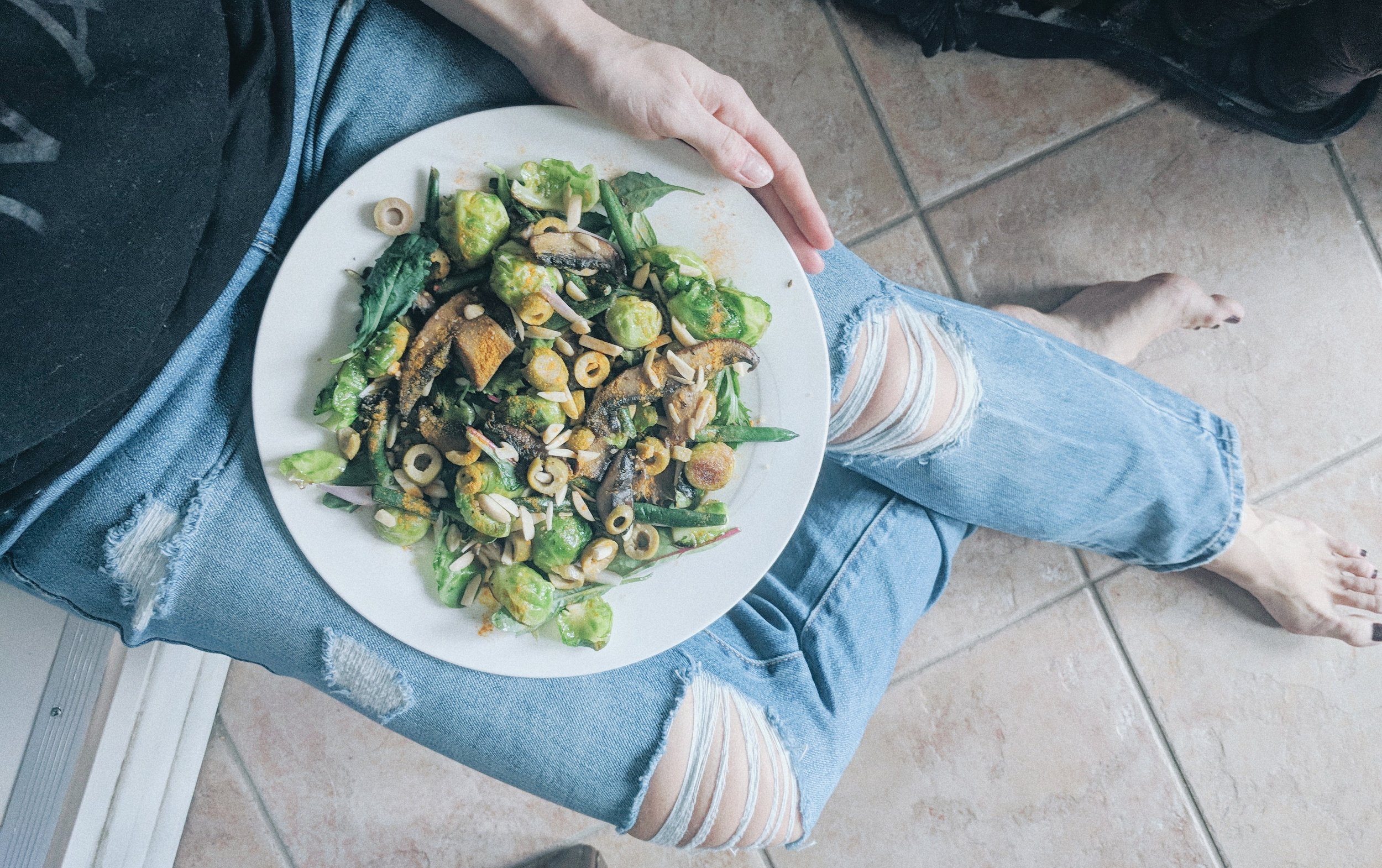 This one is my fave warm salad, well at the moment until my next creation. I go through obsessions with my salads.
I like to use a mixed lettuce for this salad, like a baby kale or garden mix. The ingriedients listed are for single serve salad.
Half a Portobello mushroom (for a weeks worth of lunches use the whole mushroom)
Cucumber*
Red Onion*
Handful of Green Beans (2 handfuls for a weeks worth of lunches)
4-6 brussel sprouts cut in half (5-10 for weeks worth)  
Olives* (I prefer garlic stuffed olives and I just slice them up but any type of olive will do)
Sliced or slivered almonds
Fresh Garlic or garlic powder
Montreal Steak spice
*play by eye sight how much you need or want of the starred ingredients
I cut the mushroom lengthwise and then sauté the mushroom, beans and brussel sprouts in coconut oil. Feel free to use butter for non-vegans. Add garlic powder or fresh garlic and Montreal steak spice to the veggies. Throw cooked veggies on top of the lettuce mix with already cut and added cukes, red onion and olives. You can use any dressing you like for this salad, I prefer either an avocado oil with fresh lemon dressing or an avocado oil with mustard dressing! Sprinkle with almonds and enjoy!
You can also top with avocado slices and feta for non-vegans. Let me know if you try it and if you've been getting healthy salad inspiration from my Winter Salad Wednesday's!